*** This article was written in winter. ***
It is getting cold these days.
So today I will show you the shocking photos to blow away your cold!
... Yes, it's special feature of the horror cat!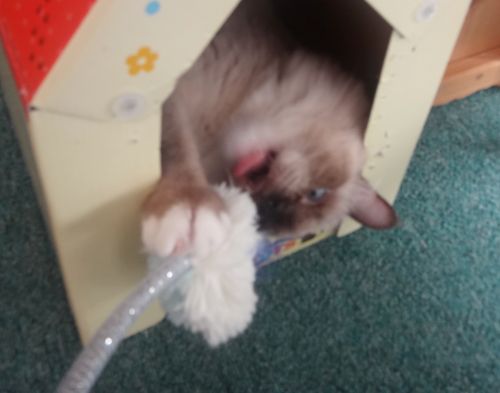 First, this photo is the entrance of horror.
Mysterious cat Horon is playing with a cat toy.
His provocative expression and red tongue show the message "I'll eat you!".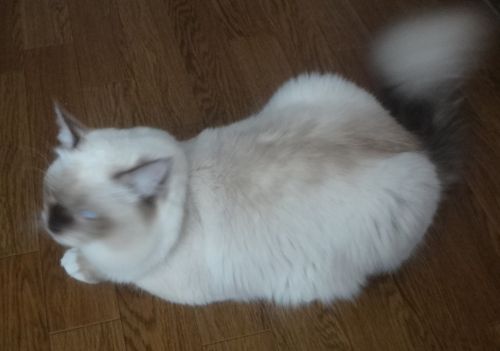 Next photo is the grim face of Horon.
Maybe he will jump up on your back.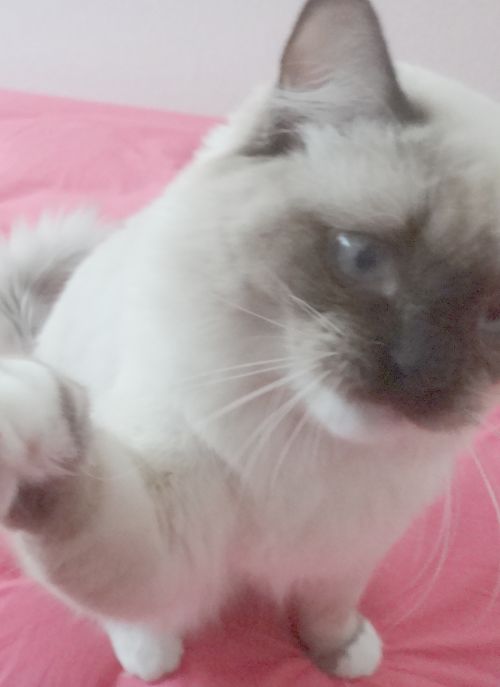 Horon in this photo is glaring at someone.
His paw is fluffy, but if he punches you, you may fly to the end of universe!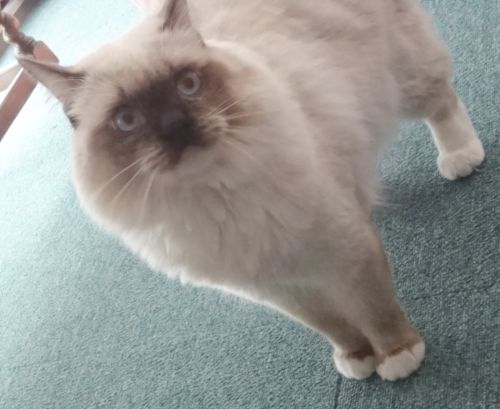 Horon: "I am a gentleman. Don't put the funny photos onto this blog!"
That's all for today because he is angry.
Thank you!